NCAAB
The Daily Dish: Last-minute NCAA tournament notes and predictions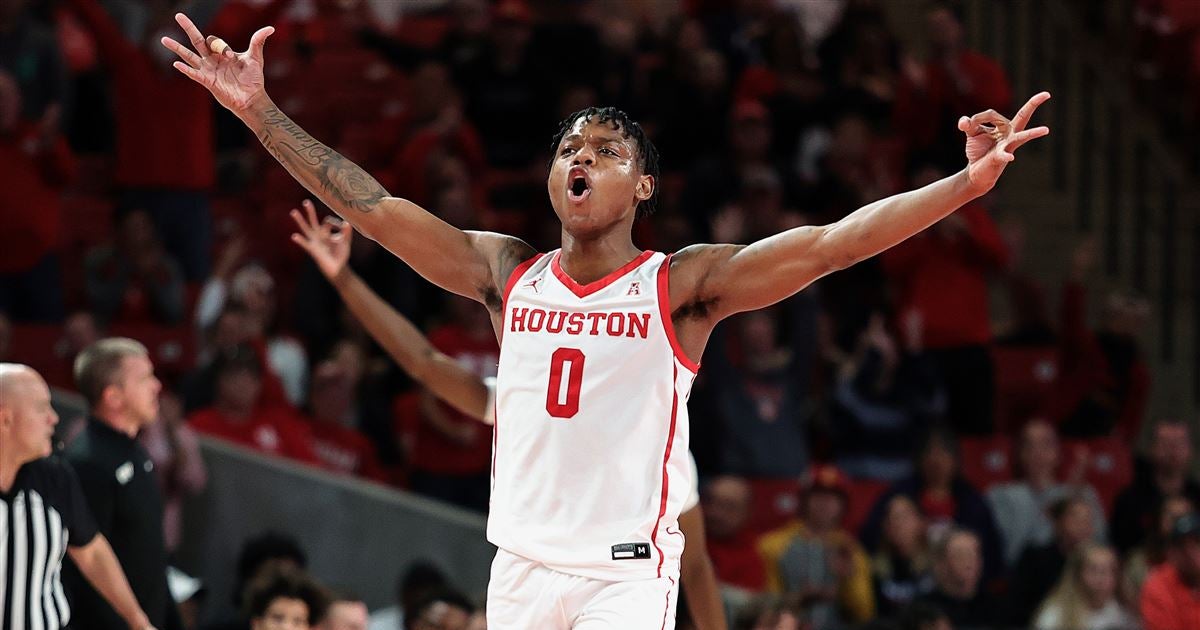 The NCAA tournament starts today and we've spent a week getting you ready.
We've broken down the top players in all four regions (South, East, West, and Midwest), created an NBA draft guide for March Madness, ranked teams according to how many NBA prospects they have, and released an NBA college-only billboard. , analyzed the Cinderella teams and looked at all four regions.
But before hitting at 12:15 pm ET (when West Virginia and Maryland signal CBS), here are a few final thoughts to write down.
Most difficult region
Just last week, my two favorites for this year's NCAA tournament were Kansas and UCLA. While both look a little more vulnerable today (UCLA with injuries, Kansas with injuries, and Bill Self's health), they are still very capable of running. The fact that they're in the Western Region, which also has the best offense team Gonzaga in the country and the Final Four's trendy choice UConn, shows just how good this grid angle is. If these four teams make it through this weekend, it will be a Sweet 16 caliber Final Four. And frankly, I'm surprised the committee put them all in the same region.
My favorite
Like Kansas and UCLA, Houston is also coming into the NCAA tournament this year a little more vulnerable than they looked a week ago. When Markus Sasser lost in the AAC semi-finals, it brought back a lot of bad memories – especially when they lost to Memphis in the championship game. With Sasser now being called Thursday's game-time decision, there is hope that he is back and can perform at his best this week. If yes, then I think that Houston has every chance to win this case. But make no mistake, this is a year where there is a long line of teams that could end up losing if things go their way.
Choice of Disorders
This tip probably comes too late for those who have already completed the grid, but the key to any office pool is the scoring system. Does every win count the same or do you get extra points if you predict a set? If you have to choose an upset, I could start with Drake. The Bulldogs escaped the Missouri Valley Tournament, they have one of the best midfielders in the country in Tucker DeVries, and super hard at both ends of the floor. The fact that Miami could be without Norchad Omier makes them even more vulnerable.
Train for maximum benefit
The most obvious answer Rodney Terry in Texas as he fights for a chance to keep the head coach job.
The second is the state of Pennsylvania. The 10th seed in the Midwest region opens Thursday night with Texas A&M. Whatever happens, head coach Mika Shrewsberry will be a popular candidate in the coaching carousel. It's entirely possible that he ends up choosing Notre Dame, Georgetown, or returning to Penn State (presumably with a notable promotion and term extension). If the Nittany Lions go on the run, who knows what his market value might be this time next week.
The school with the most to lose
Georgetown and Providence.
Georgetown is nowhere near the NCAA Tournament this week. Instead, they are looking for a coach at Shrewsberry and Providence. Ed Cooley being their two main targets. Cooley had explored his options before, and this always resulted in him returning to Providence with more years and more money. Of course, Providence has a new president and a new athletic director. If they don't follow the precedent and continue to reaffirm their commitment to Cooley and the program, then this time he may leave. That would be bad news for the Friars program, which has appeared in seven of the last nine NCAA tournaments under Cooley, although it has only competed once in the decade before he joined in 2011.
Conversely, if Cooley stays in Providence and Shrewsberry goes to Notre Dame or stays at the University of Pennsylvania, where will the Georgetown search go? In short, at the moment they are putting almost all their efforts into these two candidates. So they don't seem to have a contingency plan in place if they miss these candidates. As a result, this could further set back a once-proud program that has already fallen to unprecedented levels.
The Daily Dish is a daily college basketball column that is constantly updated by 247Sports journalists covering the day's biggest events in the sport and will run through the NCAA Tournament in April.


Source: 247sports.com