MLB
Three reasons for Mets optimism after injury-filled week clouds 2023 outlook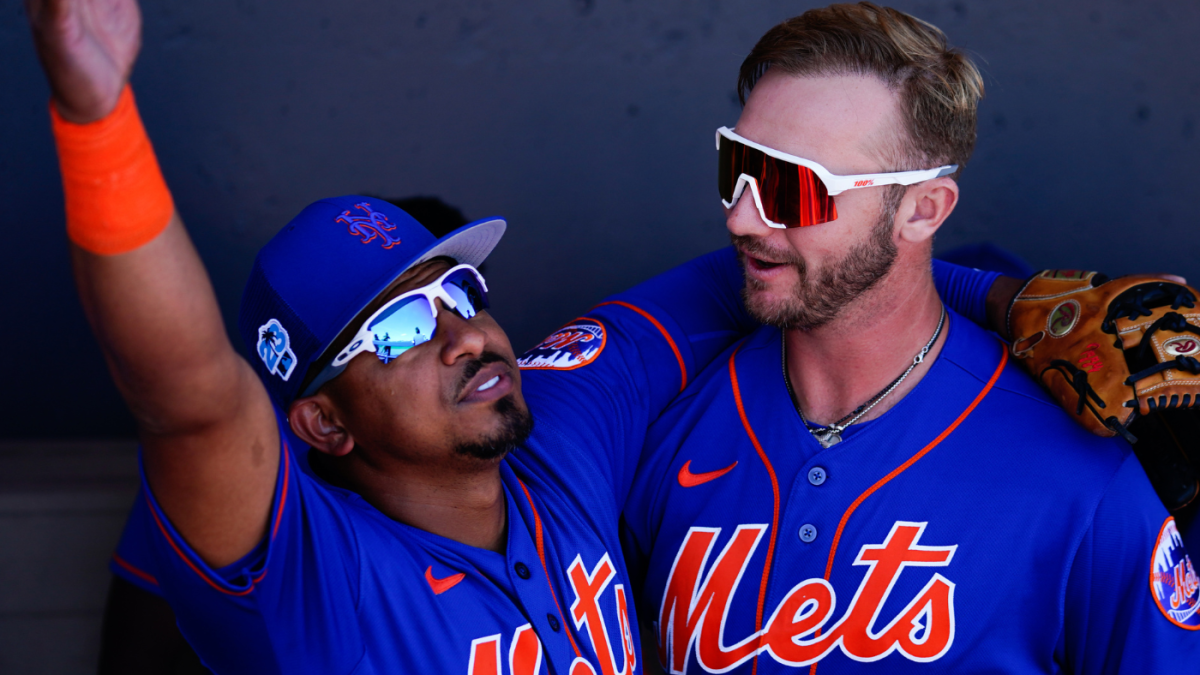 The New York Mets entered the spring with as much excitement as any other team in the majors. They made the playoffs last season for the first time in six years, and after a disappointing loss to the San Diego Padres in the Wild Card Series, they spent the offseason signing star after star. Unfortunately, Opening Day is less than two weeks away, and that enthusiasm is being tested and perhaps even corroded by injury.
Suffice it to recall the events of the past week. First, the Mets announced that veteran starter Jose Quintana would miss the first half of the season due to a bone graft to his ribs. Then, near the end of the season, Edwin Diaz suffered a torn patellar tendon while celebrating Puerto Rico's World Baseball Classic victory on Wednesday. And, to complete the hat-trick, starting center fielder Brandon Nimmo injured his ankle during a botched slide on Friday. Nimmo is expected to have an MRI on Saturday. but the Mets have already expressed optimism that his injury is not a disaster.
However, you can understand if the Mets (and their fans) are feeling out of place after an eventful and sinister week. That's why below we've offered three reasons why the Mets should remain optimistic about the year ahead. Scroll slowly with us, right?
1. What's left is still good
One of the modern day baseball consumer benefits is that you don't have to rely on your own gut to measure the quality of a team.
Rather, there are tons of resources available that can help bring out the team's true level of talent. Namely, this is the time of year when projection systems help establish realistic baselines and expectations. These projection systems are designed in a way that allows them to take into account new developments throughout the year, whether it's an actual team record or injury.
In the case of the Mets, we don't have to hesitate and rely on our own minds to assess how much the absence of Diaz and Quintana will hurt their position in the National League East. The projection systems have already been modified. FanGraphs' ZiPS, for example, knows that Diaz won't throw a single pitch this season and that Quintana won't get a full roster of starts. Even yet ZiPS trails the Mets with 89 wins, or the fifth most wins in baseball.. Meanwhile, SportsLine has 93 wins for the Mets.
So, projection systems are not ideal mechanisms. Even the best players tend to miss an average of five games per team. They are especially finicky when it comes to pitchers, as their influence is situational, unlike other positions. It also won't help Mets fans that the Atlanta Braves are one of only four teams with more than 89 wins. (ZiPS predicts the Braves, with 93 wins, will be the best team in major tournaments.)
However, the Mets' roster remains one of the most talented in the majors, and their chances of winning the division shouldn't be discounted just because one system doesn't consider them preseason favorites. Having a full season for Diaz and Quintana would of course make them even better, but that brings us to our next point: we have enough time to make up for those losses.
2. They have the means to update
After Diaz was diagnosed with an injury, there was a rush on social media to figure out who the Mets could sign to replace him.
With all due respect to those who order custom David Bednar Mets T-shirts, the answer at this time of year is "probably nobody." Teams are always reluctant to trade significant members this close to Opening Day so as not to give their club and fans the wrong impression ahead of a long season. The Mets can still find lower-level help in the coming weeks (they demanded right-hander Dennis Santana on Friday from a waiver), but an exchange for a high-quality closer will likely have to wait until the summer.
It's not a perfect solution, but we think it's good to remember that the Mets will have the time and funds to strengthen their squad.
Indeed, there is enough talent in the Mets' farming system to imagine them making meaningful mid-season additions. Catcher Francisco Alvarez and third baseman Brett Batey made their major league debuts last season and could end up with the Mets this year. Even if these two prove to be important parts of the equation and make them unsellable, there are still a couple of first round picks from last summer – catcher Kevin Parada and short stop Jett Williams — as well as outfielder Alex Ramirez, right-hander Blade Tidwell, pals Ronnie Mauricio and third baseman Mark Vientos.
The Mets are expected to claim two-way LA Angels phenom Shohei Otani if ​​and when he becomes available. If the Angels play well enough to continue the hunt and delay the Mets' chase until winter, general manager Billy Eppler can still make a splash before the stretch. This will likely entail adding a good pitcher in an attempt to counterbalance Diaz's absence, but it could also mean reinforcing yet another weakness elsewhere on the roster.
3. It's a long season
Let's face it, injuries are an inevitable part of the baseball season.
It smells whenever they happen, and it's especially disgusting when one team gets into a group, like the Mets last week-plus. But the Mets won't be the only team to suffer losses on this front. The composition of each club will be compromised during the season. With a few exceptions on both sides of the spectrum, these injuries are likely to even out.
For an example of what we have in mind, just look at the rest of the NL East. The Phillies may be without Bryce Harper until midway through the season and may not be able to play him in the outfield once he returns. The Braves, meanwhile, won't have top pitcher Tyler Macek after undergoing Tommy John surgery last fall. You can argue about which injury is more painful – we certainly don't mean that these players are even, or that their lost performance is being erased – but the point remains true. The Mets were never going to go through a regular season without trials and tribulations—no team can.
The only thing you can hope for as a fan is 1) that the remaining team is good enough to get the job done, and 2) that the front office has the funds to add even more talent to make up for losses during the year. .
In this regard, the Mets still have reason to be optimistic.


Source: www.cbssports.com