MMA
UFC 285 fallout: Jon Jones vs. Stipe Miocic, what's next for Bo Nickal, Alexa Grasso and Shavkat Rakhmonov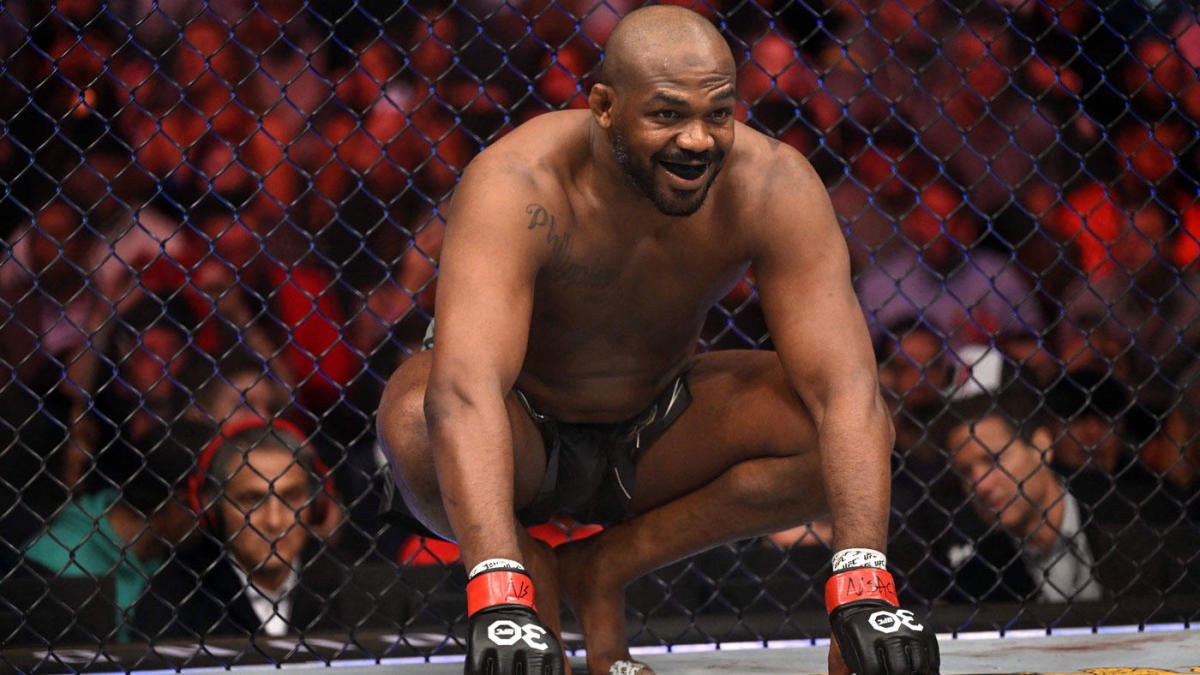 Jon Jones is your new UFC Heavyweight Champion and the path to your dream fight with Stipe Miocic is open. Jones and Miocic are arguably the greatest light heavyweight and heavyweight fighters in mixed martial arts history, respectively. Jones faced Cyril Gein at UFC 285 on Saturday and immediately set his sights on his fellow legend.
Jones is now surrounded by thin air, including longtime rival Daniel Cormier, who is the eighth bi-division champion in UFC history. After UFC 285, Jones challenged Miocic.
An even greater shock was played out one fight earlier. Alexa Grasso cashed out as underdog +450 against longtime dominant UFC flyweight champion Valentina Shevchenko. The main card also featured the exciting UFC debut of highly skilled collegiate wrestler Bo Nikal and a major showcase for Shavkat Rakhmonov, a likely future title contender.
Can't get enough of boxing and MMA? Get the latest martial arts news from two of the best in the business. Subscribe to Morning Kombat with Luke Thomas and Brian Campbell for the best analysis and in-depth news, including an instant analysis of UFC 285 at the conclusion of the PPV event.
Let's break down the best fights since UFC 285.
heavy division
UFC Heavyweight Championship – Jon Jones (c) vs. Stipe Myokok: A dream fight between the most successful UFC light heavyweight and heavyweight champions in history appears to be in the works. UFC President Dana White confirmed at the post-fight press conference at UFC 285 on Saturday, Jones vs. Miocic was next. White did not give a date or location, but Miocic has repeatedly stated that the fight will headline UFC 290 at International Fight Week on July 8. This is definitely a reasonable time to have a fight. Jones deserves to be UFC heavyweight champion and Miocic is the best fit for a title shot. While it's true that Miocic has been out since losing to Ngannou in 2021, Sergei Pavlovich – the only contender more deserving of a fight – is sadly losing his name and has been assigned a fight. There is no better time than the present, and it seems that everyone is on board. Let's book Jones vs Miocic while there's still a chance.
Cyril Gein vs. Tom Aspinall: Gein has smashed Jones in the worst possible way and must work hard to rebuild his image. Luckily, Gein hasn't absorbed any damage in combat and can turn around quickly. With No. 1 UFC heavyweight ranking until at least Monday, a fight with No. 6 ranked Tom Aspinall makes sense. Aspinall looked like the next big thing before suffering a horrific knee injury 15 seconds into the fight with Curtis Blaydes. Aspinall resumed sparring in January and may be on the verge of a comeback. If Gein can keep his patience, fighting the underdog of the April fight between Pavlovich and Blades also makes sense.
Women's flyweight division
UFC Women's Flyweight Championship – Alexa Grasso (c) vs. Valentina Shevchenko: If there is a champion who deserves an immediate rematch, it is Shevchenko. She holds the record for most UFC women's title defenses and lost due to a tactical error. Grasso certainly proved himself a worthy opponent and is a full champion, but the game was not so dominant as to discount Shevchenko's chances in a rematch. Grasso can solidify his place as the future, and Shevchenko can turn back the clock. It's a fight to do.
welterweight
Shavkat Rakhmonov vs. Colby Covington: It took Rakhmonov until the last minute of the final round, but he scored his 17th career finish in the same number of fights against Jeff Neal. Rakhmonov lived up to high expectations as he posed a real threat to the world title in his five UFC fights. It represents a violent force that can stop you with punches or submissions. He outpaced Neal, one of the strongest and most technical hitters in the welterweight division, before choking him down. Dana White said Covington is eager to fight. Khamzat Chimaev's future at welterweight looks hazy, and Rakhmonov is poised to take his place as the all-powerful destroyer of the welterweight division. A win by any of the fighters would greatly increase their reserves and give them the opportunity to get a title shot.
Jeff Neal vs. Sean Brady or Michel Pereira: Neil deserves credit for his bold performance. He endured many punishments, but never relented. In fact, he nearly knocked out Rakhmonov in the 3rd round. White was so impressed with Neal's performance that he paid Neal a Fight of the Night award despite Neal being ineligible to fight after losing the weight. The March 25 fight between Brady and Pereira was canceled after Brady suffered a groin tear. Depending on the cooldown of each, you can assign a fight between Neil and any man. Pereira would have willingly traded Neil on his feet, while Brady would have deployed a more elaborate game plan against the elite striker in the meantime.
average weight
Bo Nickal vs. Wellington Thurman or Chris Weidman: Nikal blew the doors off Jamie Pickett in his UFC debut; although groin knees (missed by the referee in real time) angered some fans with Nikal's impressive start. Nikal is only 4-0 as a professional fighter since he switched from amateur wrestling to MMA last year. The problem is that from here you can only match Nikala. Thurman is a fighter who has been very inconsistent in the UFC, but much more competent at grappling than Pickett. If you want to be really weird, Weidman started competing in grappling after a horrific knee injury against Urijah Hall in 2021. He definitely has the experience and wrestling background to test Nikal. Mix that with his lingering star power and humiliating offensive threats and he could be a launching pad for Nikal.


Source: www.cbssports.com