MMA
UFC 285 results, highlights: Shavkat Rakhmonov scores late standing submission of Geoff Neal in wild brawl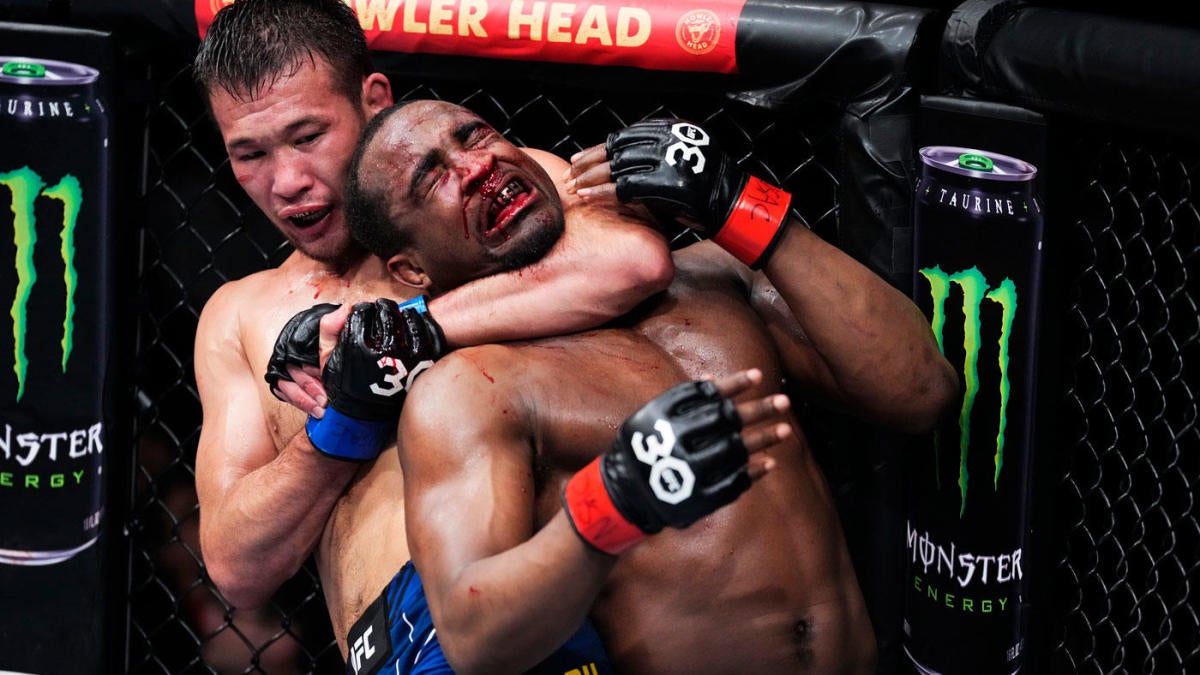 Shavkat Rakhmonov stepped into the octagon to take on Jeff Neal at UFC 285, in a big wave of hype as a top welterweight prospect. Rakhmonov lived up to the hype by overcoming difficult moments before scoring a third-round submission to take his perfect record to 17-0.
Neil didn't have a perfect week, losing a lot of weight on Friday, which resulted in the fight being fought at a catchweight of 175 pounds. Despite weight cutting issues and a dominant fighter in front of him, Neil put up an amazing fight, catching Rakhmonov with several clean punches and even hurting Rakhmonov early in the third round with a big combination.
Rakhmonov recovered from tripping in the last round and hit Neil in the cage. As Neil tried to create space and try to find another chance to let go, Rakhmonov blocked a modified standing bulldog choke and shrunk to get the submission hold.
Although Nil was willing to trade blows with Rakhmonov, it was Rakhmonov who benefited from most of these deals. In addition to clean punches, Rakhmonov began to wear down Nil with heavy knees to the body.
The finish came at 4:17 in the third round, giving Rakhnomov not only victory in the toughest fight of his career, but did so on a platform that gave him much-needed visibility in front of a large audience.
Rakhmonov made it clear after the fight that he thought he was now ready to fight for a title shot, in particular calling out multiple title challenger Colby Covington to fight for the number one contender.
"I talked about one or two fights before the title fight," Rakhmonov said. "Now I'm ready."
Can't get enough of boxing and MMA? Get the latest martial arts news from two of the best in the business. Subscribe to Morning Kombat with Luke Thomas and Brian Campbell for the best analysis and detailed news.


Source: www.cbssports.com