Racing
Usain Bolt situation explained: Olympian fires business manager after losing $12.7M in alleged fraud scheme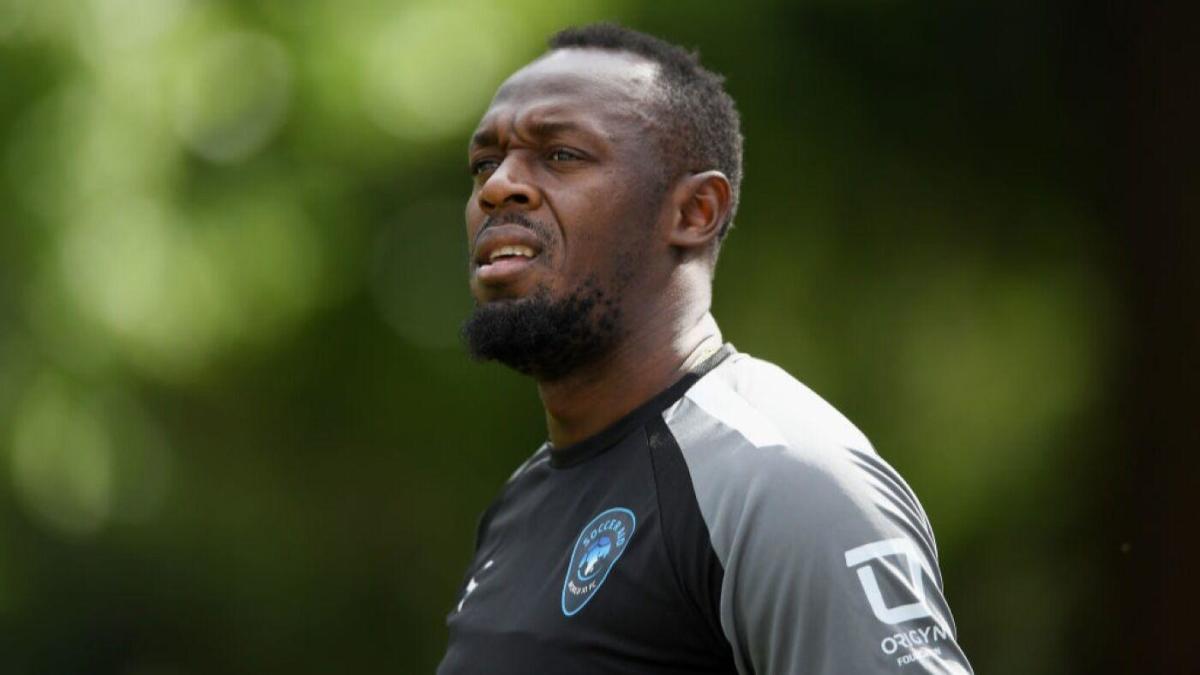 Olympic legend Usain Bolt has lost more than $12.7 million from his bank account with Jamaican private equity firm Stocks and Securities Limited (SSL). according to his lawyers. The FBI has officially joined the investigation.
SSL is currently under surveillance as the eight-time Olympic champion is one of more than 30 alleged victims. The sprinter, who had $12,000 left, opened the account in 2012 and hasn't withdrawn or transferred any money since. The account was intended for the pension of the athlete and his parents, Bolt's lawyer. Linton Gordon told Reuters.
In a letter written by SSL on January 16, Gordon threatened legal action if his client's money was not returned within 10 days. According to Loop Jamaica News reportthe company's total alleged fraud is estimated at $3 billion, and SSL said it only had $1 million in insurance for the investments it managed.
As of January 17, the Jamaica Financial Services Commission (FSC) announced that they are taking over temporary management of SSL and appointed Kenneth Tomlinson of Business Recovery Services Limited as interim manager.
"Like all Jamaicans, I am shocked and feel deep anger and disgust at the disturbing and vicious fraud allegedly perpetrated at Stocks and Securities Limited, which is currently a source of public discussion and concern." Finance Minister of Jamaica Dr. Nigel Clark said January 18th.
The suspect has already confessed to the fraud and even handed over a list of victims to the authorities, but the story is complicated by the fact that Bolt's name is not mentioned. According to the former CEO of SSL, the company didn't even know he was a customer.
Here are the latest updates on the whole situation:
Former SSL employee confesses to crime
On January 10, SSL reported a multi-million dollar fraud scheme to the FSC. This report was filed after Jean-Anne Panton, SSL Account Manager, gave a written statement dated 7 January, in which she confessed to the crime.
Authorities searched two homes owned by Panton seized documents and electronic devices.
It is happening now:

Police raid property in Millsborough, St. Andrew.

They ransack the home of Jean Ann Panton, a former account manager at Stocks and Securities Limited. She is said to have scammed nearly 40 clients.

#SSL #FSC pic.twitter.com/lGwMM4gMWA

— John R. Dennis (@JohnRDennis) January 20, 2023
Currently, the Financial Investigation Department is preparing charges against her. Panton has been with SSL for 25 years. In a statement, Panton said it all started around 2010 when her father was diagnosed with cancer and she was primarily responsible for his care and finances.
"He needed to go abroad for treatment, and at that time he was not working. It was at this point that I thought about borrowing funds from client accounts to cover my father's expenses," Panton wrote. "I had no idea how I would return it, but that was my decision at the time. He passed away about three years later, and I also had to help with funeral expenses. expenses."
Panton later wrote that her brother tried to kill her mother and was sent to the house, resulting in additional expenses she had to cover.
"My financial burden has increased during the Covid-19 pandemic and my SSL income has decreased," Panton wrote. "I was unable to return the funds and continued to take funds for various purposes."
Panton, who has not yet been charged with fraud but is due to be questioned by authorities, also compiled a list of clients from whom she took money. Bolt's name was not given.
SSL claims not to have known Bolt was a customer
According to Loop Jamaican News, Zachary Harding, who was the CEO of SSL from September 2019 to June 2022, said: he did not know that Bolt or any company associated with the Olympic legend was a client of this organization. and that he "only became aware of Bolt being an SSL client when the news broke in the media."
"Never was Bolt, or any company he may have been associated with, ever mentioned as an SSL client while I was there," Harding said. "…It was also revealed recently from a reliable source that Bolt's team only dealt with one person at SSL, and that was Jean Ann Panton."
The difficult situation and unanswered questions led to a great commotion. Bolt appeared to respond indirectly to this via a social media post.
"The real ones see through all the PR distractions," Bolt wrote on Instagram. "#Focus."
Jamaican financial sector under fire
The fraud scandal has hurt not only Bolt and other investors, but people's trust in Jamaican financial institutions. Clarke said there was "no need to panic" as he believes that despite the scandal, "Jamaica's financial sector remains strong".
However, the FSC is facing significant criticism for its regulatory oversight of companies in the financial services sector, which may have allowed the alleged SSL scheme to be used. Amid the chaos, FSC chief executive Everton Macfarlane resigned on 19 January.
"I am certainly outraged by what has been revealed so far regarding SSL fraud and I have made a commitment that the government will do everything in our power to ensure that the strength and credibility of the Jamaican financial sector remains intact." Clark said he accepted MacFarlane's resignation the same day.
Bolt fires business manager
On Friday, Usain Bolt told reporters that he had fired his business manager over the scandal, adding that it was not an amicable breakup. According to the Associated PressBolt talked about how he was personally affected by the huge financial losses he suffered.
"I didn't go broke, but it definitely upset me," Bolt said. "It was for my future. Everyone knows that I have three children. I still take care of my parents and still want to live very well."
Bolt called the scandal "an unfortunate situation," referring to older clients affected by the scam. Bolt made it clear that he was as confused as the public, but maintained that his focus would remain on the rise of his country despite the turmoil being experienced in Jamaica's financial system.
"Whatever happens right now, Jamaica is my country," he said. "That will never change."


Source: www.cbssports.com