Soccer
USMNT roster: Gio Reyna returns to USA squad, Alejandro Zendejas gets first official call for Nations League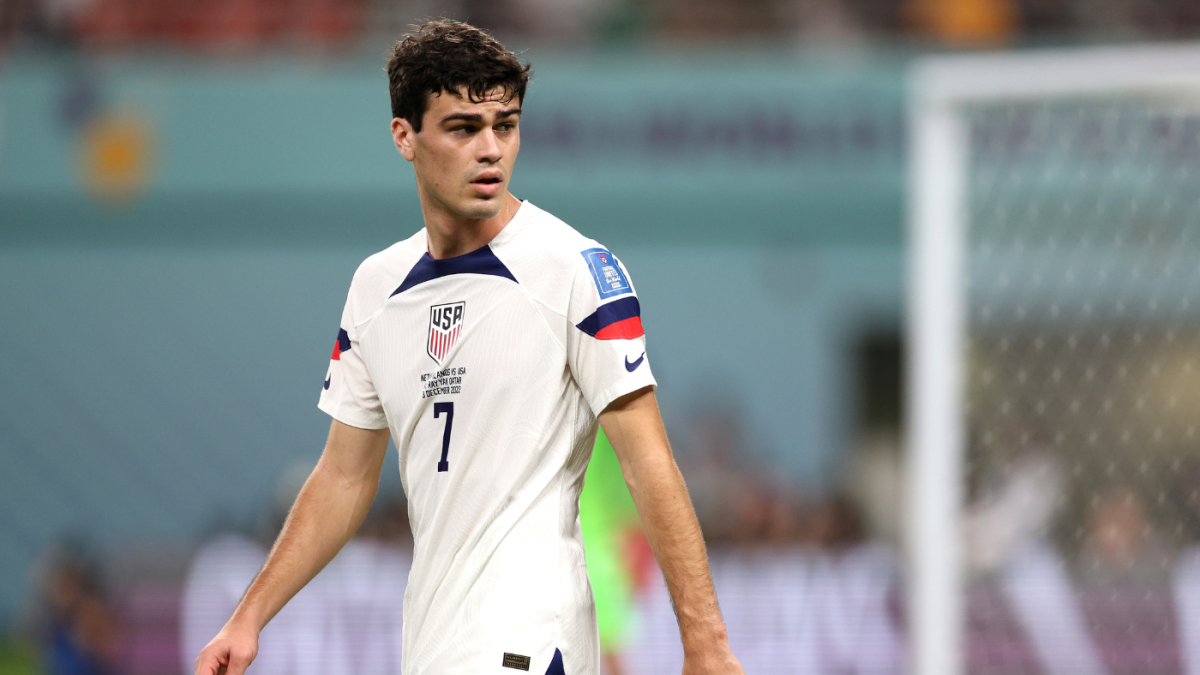 Interim head coach Anthony Hudson has named his 24-man squad for the upcoming Nations League fixtures against Grenada and El Salvador. Hudson called out Gio Reina again while Alejandro Zendejas is also a member of the team after formally pledges to represent the United States. It's a largely European team, but without Tyler Adams, who is out with a hamstring injury. Without his linebacker, Hudson will face some trouble entering those games, which are mandatory wins as they could determine the summer schedule.
USMNT are currently in second place in Group D after drawing against El Salvador. Winning the group is very important this year because not only will first place in the group mean automatic qualification to the quarter-finals, but now it also comes with the additional prize of an automatic seat to the 2024 America's Cup.
If USMNT fails to take first place, they will need to play a second group stage in October and November which will feature six teams. The top two in this group will qualify for the quarter-finals to continue defending their Nations League title. In addition, the four teams that win these second group stage groups will also play off to determine the last two Koncacafe places in the America's Cup.
After that, let's see who Hudson called:
Compound
GOALKEEPERS (3): Ethan Horvath (Luton Town/England; 8/0), Zach Steffen (Middlesbrough/England; 29/0), Matt Turner (Arsenal/England; 24/0)
DEFENDERS (8): Serginho Dest (Milan/Italy; 23/2), Mark McKenzie (Genk/Belgium; 10/0), Tim Rome (Fulham/England; 50/1), Brian Reynolds (Westerlo/Belgium) ; 2/0), Anthony Robinson ("Fulham"; 33/2), Miles Robinson ("Atlanta United"; 20/3), Joe Scully ("Borussia" Mönchengladbach/Germany; 3/0), Auston Trusty (" Birmingham City"/England; 0/0)
Midfielders (6): Brenden Aaronson (Leeds United/England; 28/6), Johnny Cardoso (International/BRA; 4/0), Luca de la Torre (Celta, Vigo/England; 12/0), Weston McKenny ( Leeds United/England; 41/9), Yunus Musa (Valencia/Spain; 0/23), Alan Soñora (Juarez/MEX; 0/2)
Strikers (7): Taylor Booth (Utrecht/Netherlands; 0/0), Daryl Dyke (West Bromwich Albion/England; 8/3), Ricardo Pepi (Groningen/Netherlands; 12/3), Christian Pulisic (Chelsea/England; 56/22), Gio Reina (Borussia Dortmund/Germany; 16/4), Tim Weah (Lille/France; 29/4), Alex Zendehas (America/MEX; 1/0)
Zendeyas will be ready for his first official cap in a FIFA tournament after making his first appearance for the team in a January friendly against Serbia. Reyna is also returning to his post-World Cup first team, shutting the door on questions about what his future might be after the US Soccer investigation. feud between his parents and Gregg Berhalter. Once this is resolved and Reina is back in the squad, any new coach and sporting director will have one less problem to deal with in the future.
Zack Steffen is also returning after missing out on the World Cup squad while MLS players stayed with their clubs due to the league not having an official international hiatus as it only started a few weeks ago. But even without MLS players, Hudson will have a pretty talented team to choose from.


Source: www.cbssports.com