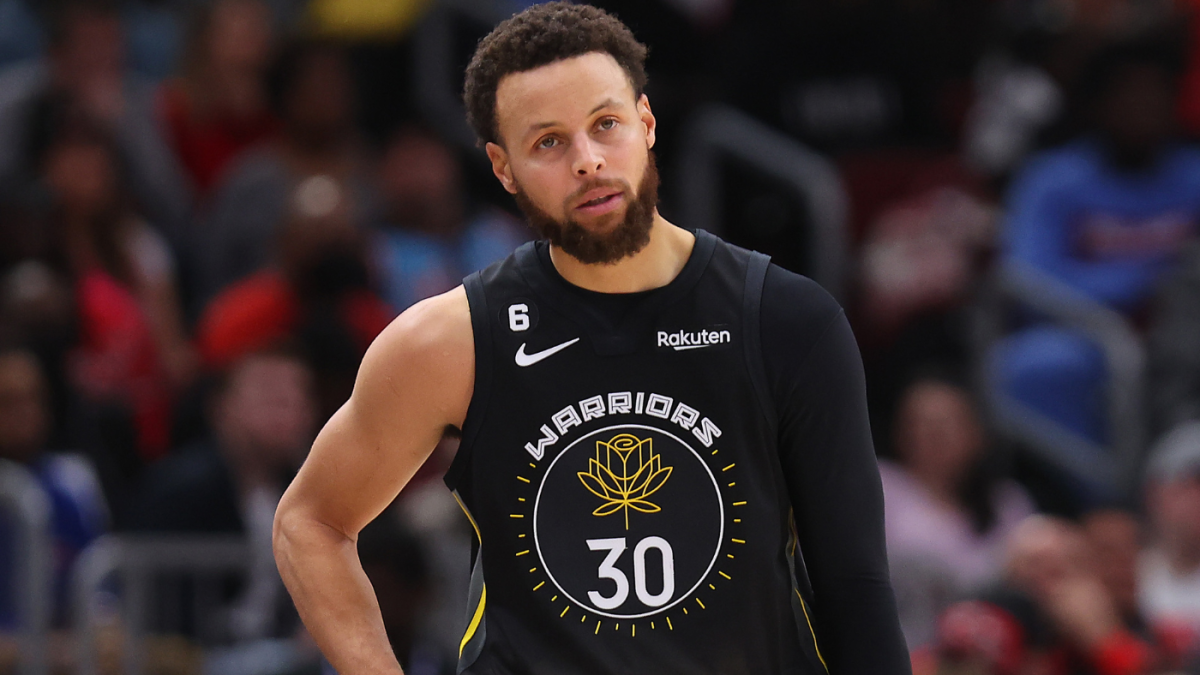 The Golden State Warriors are through the middle of their season and are under .500 at 21-22, good enough or bad enough for the #8 seed in the West and just one clean game, as crazy as that sounds. places in the lottery. The defending champions have lost four of their last five apparently bad group of opponents, including the Pistons, Magic, injury-depleted Suns, and now the Bulls, who beat Golden State 132-118 on Sunday without DeMar DeRozan. .
Golden State's numbers aren't looking great: 17th on offense, 19th on defense, a negative net rating and the worst road record in the league. The Warriors make the fewest free throws while allowing the most. They have the second-worst turnover rate in the league and make fewer shots from the restricted area per game than any other team.
This creates a tough diet for shots, mostly jumpers, which the Warriors are still equipped to survive and even thrive in, but the bottom 10 offensive rebounding ratio further reduces the already small margin for error. Despite all this, no one wants to discount the Warriors as a contender, perhaps even the best, for two reasons: pedigree and Stephen Curry.
But is this enough? Back in November, when the Warriors lost seven of their first 11 games at the start of the season, general manager Bob Myers had this to say: Tim Kawakami of The Athletic in regards to whether Golden State will try to make any roster changes to improve their chances of challenging for another title.
"We haven't made any decisions yet. But I would say that we think we are a contender and we will evaluate whether we remain a contender as we look after many games and decide how best to move forward. forward.

"But it's 11 games. I will contact you by phone after 40 games or half of the season, and if we are talking about the same thing, there may be different answers. But it's too early for now. Not so early that we don't care what we look like. But it's too early to make any drastic decisions."
So, we have 43 games in the season, halfway to the schedule. The February 9 trading deadline is approaching. Will the Warriors do something? Or do they still think they have enough? The starting XI remains dominant, with the five-man team of Curry, Clay Thompson, Andrew Wiggins, Draymond Green and Kevon Looney leading the opposition by 21.5 points per 100 possessions according to Glass Cleaning.
There is hope for the benches, starting with Jordan Poole. The Warriors are averaging 38.2 points per night from benches, ninth in the league (28 of them coming from Poole and Donte Di Vincenzo), but the bottom line is that without Curry, the Warriors are playing what would be second worst. league attack score. league, and without Green they are running the second-worst CTG defensive record.
Jonathan Cuminga becomes a swing player. He's listed as one of the Golden State's top two trading assets (along with Pool), but there's little chance they'll transfer him. So during the playoffs, he has a game beyond his experience, especially on defense, where Golden State no longer hangs his hat.
Andre Iguodala is back, but how much can the Warriors squeeze out of him? What does Anthony Lamb really have to offer in the postseason? As far as trade candidates go, Moses Moody has some value. James Wiseman, perhaps not so much, although there are people who still believe that Wiseman just doesn't fit well with Golden State, not only because of the system they run, but also because of the expectations he will face. to show up right away. I could see a team with a longer schedule still appreciating his potential.
Beyond that, there's not much the Warriors can do unless they want to put Poole on the table. I doubt this is happening. Chances are, Golden State is going to put their eggs in Curry's basket and bet on Thompson and Green to trigger another streak of prowess at the right time. If that happens, the Warriors can still play anyone. But there is no more room for error. Myers will have to decide if he wants to rely on everything to be perfect, or if he wants to give the Warriors some leeway on the deadline.


Source: www.cbssports.com