NBA
Why luck seems destined to play a uniquely large role in NBA's wide-open title race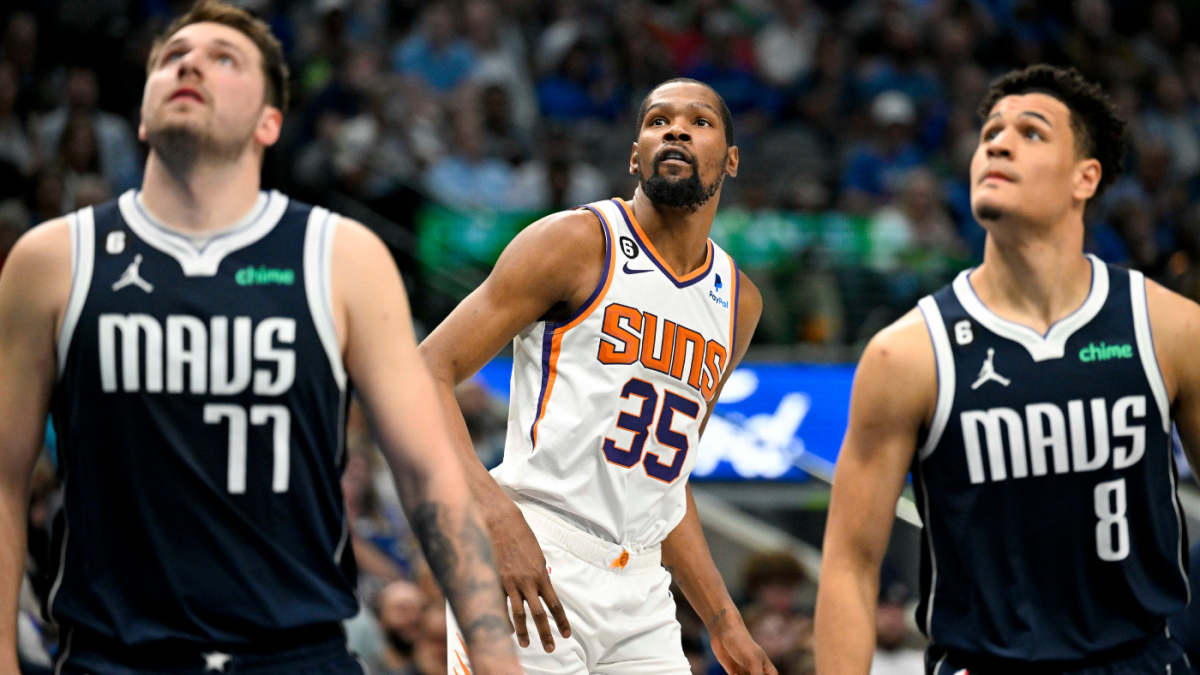 Luck.
Pure, absolute, roll the dice luck.
That dirty word is floating around the NBA, where competitive players, proud general managers, and hard-working scouts bristle at the idea that anything other than a talent-based meritocracy, in which the best are the best front offices, the best decision makers, can shape the league. , the best players win because they deserve it.
"Of course, there is some luck in this, but I like to think that there is more skill," one of the top managers told CBS Sports.
He is not alone. Competitive people like to feel that they are in control of their own destiny. It is inconvenient, if you spend your life in pursuit of greatness, to contemplate the possibility that much of your mission in life may just be an accident.
But despite the obvious fact that talent, hard work and drive are key, this season promises to be unique, forged by forces beyond the control of players and front offices accustomed to the idea that they, not fate, decide what happens on the court.
However, in conversation and with some insistence, it can be grudgingly admitted that as parity spreads across the league, the gap between postseason greatness and postseason goodbye is inevitably narrowing.
The days of several teams reaching the final each season seem to be behind us.
Three teams (Lakers, Spurs, and Warriors) have represented the Western Conference in 20 of the last 24 NBA Finals. Only one player (LeBron James) played in the Eastern Conference Finals eight times in a row from 2011 to 2018.
But despite the Warriors' championship last season, that sense of confidence is changing. There are many reasons for what seems to be the start of an era of parity in the NBA: LeBron has gotten older and therefore less dangerous. The same – probably, possibly – for the Warriors. Players like Giannis Antetokounmpo, Nikola Jokic, Joel Embiid, Jason Tatum, Luka Doncic and Ja Morant have emerged.
The NBA Collective Bargaining finally allowed small markets to retain stars and create rivals to some extent.
And, of course, the superteam trend means that those lucky bones could seemingly land on the Nets one day and the Suns or Mavericks the next.
What seems certain is that as the basketball bell curve flattens out, more unpredictable variables like luck and bad luck can make a big difference.
Then an injury could clear the way for one or two teams.
Now luck or failure may open the way for many.
Most in the league, privately, would tell you that Boston, Milwaukee, and Phoenix were class in their own right. The Warriors were a dangerous question mark, the Lakers were the same, albeit less threatening. Some have, to varying degrees, defended the 66ers and Cavs in the East and the Nuggets and Grizzlies in the West.
After that, real controversy arose over a multitude of teams: the Clippers, Kings, Mavs, Heat, and Knicks.
But each day seemed to bring some drastic change in the NBA's view of itself.
Take a look at injured players from teams that at some point this season were or are supposed rivals: Zion. Duran. LeBron. For a moment, it looked like a couple of days ago, before the MRI came back negative, Luca would join that list. AD, Steph, Kawai and PG earlier this season. Role players like Brandon Clark from Memphis and Grant Williams from Boston.
And then there are the curious cases of Ja Morant this month and Kyrie Irving earlier this season — two talented players who went from cornerstones of championship containers to successive question marks for very different reasons.
The Morant situation is worrying for obvious reasons unrelated to basketball. Irving's status was associated with the choice of man and one ugly surge of anti-Semitism. But in both cases, you can imagine team officials privately complaining: Why us?
Durant's slip during Thursday's warm-up before his home debut in Phoenix confirmed this moment: In the NBA, teams make plans and God laughs.
Maybe Durant will be fine, but Greg Moore from Republic of Arizona reported that Suns officials fear Duran could miss the remainder of the regular season. Which, to put it mildly, is not good news. Later reports, confirmed by CBS Sports, said Durant would be re-evaluated in two weeks.
Grizzlies also appear to be cursed. Beyond Morant's self-imposed mess, the bad news seems to keep coming. Dillon Brooks received a short suspension. On Thursday, Stephen Adams was out for at least four weeks.
And prior to all of that, just before the Morant mess broke out, the Grizzlies announced that Clark would be sidelined for a significant amount of time due to an Achilles tear—a very impressive, if less headline-grabbing, turn of events of his own.
This bad-very-bad week for Memphis has also affected other teams this season, which have suddenly taken a turn for the worse.
Two months ago, the Pelicans went from top contenders in the Western Conference to an afterthought. Zion Williamson's continued fragility plays a key role in this.
The Lakers truly believed they had handled the trade deadline with enough aplomb to possibly make a difference. Then LeBron got injured.
In February, the Warriors wanted to get into a real rhythm — including fighting back for the team's odd incompetence on the road — only to see Curry lose for the second time this season. He just returned last Sunday after missing 11 games.
Yes, luck has always mattered. Durant and Klay Thompson, both injured during the 2019 NBA Finals, undoubtedly helped the Raptors (deservedly) win the title. In 2013, the Spurs saw an unfortunate bounce back into the hands of Ray Allen and the streak changed. That same Heat team was great in their first year, but there are still those who will tell you that Rajon Rondo's dislocated elbow was a key factor in making it to the NBA Finals. And so on.
Previously, when fewer teams had a realistic chance of making a deep breakthrough, an injury here or there—either the ball bounced one way or another, or the decision was made one way or another—could just shift the timeline from one team to the next. . Now it seems like enough teams are in the game, and enough high-profile players continue to get injured, that luck will play a particularly key role in this year's playoffs.
"I hate it," said one executive who won an NBA championship. "But I can take you through so many times the little things that you can't control matter. Today it is even more true."


Source: www.cbssports.com