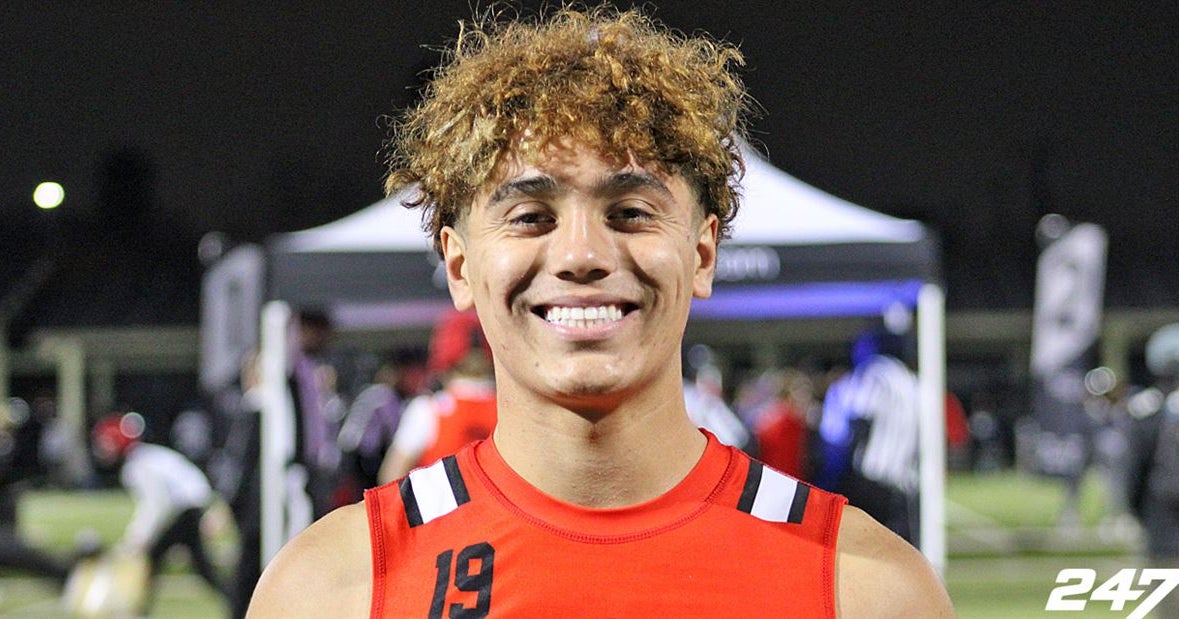 Salinas (CA) Palma Receiver Logan Solder holds tight spring.
He visited UCLA and USC last weekend.
He will visit Berkeley next weekend for a trip to California.
Then visits to Oregon, Oklahoma, Washington, and Fresno are scheduled this spring.
Finally, in June, he will make his first official visit to Oklahoma.
On Friday, Saldate checked UCLA for an unofficial one.
"Visiting UCLA was amazing," Saldate said. "I love the campus. I was there for the second time, last year we went with the team, and it was good, but I didn't really communicate with the coaches. This time I spoke to trainer (Jerry) Neuheisel and he is a great guy. We've been talking for the last two weeks, maybe a little more, and I'm very interested in UCLA. He said he was going to come see me running the routes in the spring and they could potentially offer. If they offered, they would definitely be the best school for me."
On Saturday, he checked out USC for the trip.
"It was actually really good," Saldate said. "I was able to speak to a few coaches and they said they would be in touch soon, so this is another close case."
This weekend he will be in Cal.
"I'm going there (Saturday) March 11," Saldate said.
Saldate said he has scheduled an official visit to Oklahoma for June and is likely to take an official to Oregon later that month.
6-0, the 185-pound boxer said he was still in no hurry to make a decision.
"I don't have a deadline yet, I think it's too early," Saldate said.
Meanwhile, Saldate runs the treadmill for Palma, running the 100m and 200m as well as the long jump.


Source: 247sports.com